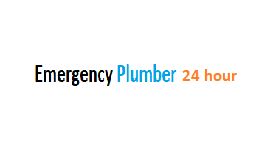 Chiswick

,

West London

,

W4 3BW

(1.6 mi)
Emergency plumber in Chiswick offer a fast 24 hour local reliable plumbing and heating services by qualified and experienced gas safe registered engineers. We repair every thing plumbing and heating

including drains and boilers. Install or repair call us now we are open.
24-hour emergency plumbers available now call us now for more information or check out our web site.
Emergency boiler replacement fast turn around next day service available.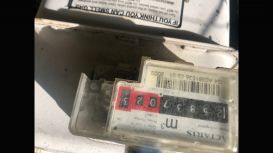 Watford

,

Hertfordshire

,

WD24 5ED

(11.8 mi)
Emergency plumber watford service open 24 hours a day with experienced fast moving emergency plumber available now. Call us we will get the job done. Our plumber are experienced in all plumbing and

heating repairs so call us now. gas safe registered with years of experience.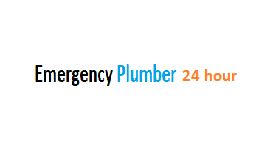 Harrow

,

North West London

,

HA2 0FL

(5.4 mi)
Emergency plumber in harrow offering a fast response to local plumbing and heating service by an experienced gas safe registered engineers. Our plumbers are experienced and ready to help we repair all

boiler, plumbing, gas and drainage issues so call us now if you need an expert to aid your repairs.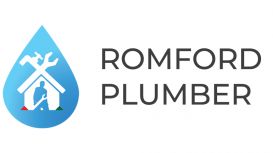 Romford

,

East London

,

RM5 3PH

(20.6 mi)
Romford Emergency Plumer is a local plumber with over years of experience in providing plumbing and heating services, boiler repairs, installations. We provide local plumbing services in Romford and

the surrounding area: burst pipe, leaks, toilets, taps, showers or clogged drains. Our emergency plumbers near you, tackle all kinds of problems from central heating, pumps, underfloor heating, hot water, to other problems that may arise in your household.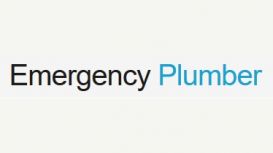 premium

(2)

020 3637 8630
Ealing

,

West London

,

W5 4BY

(0.7 mi)
Emergency plumber Ealing by 24-hour expert plumbing and heating services. Our services include boiler repair, boiler replacement, emergency plumbing and commercial plumbing. Call us now for an

experienced plumbing service that can be with you fast. We cover the following areas: - Ealing - Acton - Shepherds bush - Hammersmith - Brentford.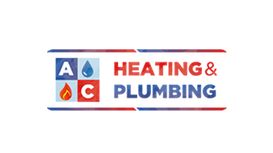 Ealing Common

,

West London

,

W5 3TJ
ac-heating-plumbing.co.uk
As our plumbers are London-based you won't be waiting around for hours once you've called us. In need of gas heating repairs? Experiencing a gas leak, a pipe leak or a boiler breakdown? Are your

radiators not working? Are you experiencing a problem with your hot water? Are you looking to improve your gas heating efficiency, to reduce your gas bill or to save money on gas heating?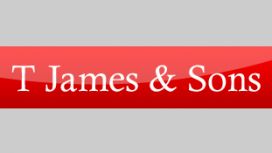 Ealing Common

,

West London

,

W5 2LU
As an independent family run plumber with over 25 years experience T. James and Sons can offer an efficient and affordable service with no middle men. Our experienced team of plumbers cover the areas

of Ealing, Acton, Chiswick, Fulham, Hammersmith and Kensington and Chelsea and specialise in Heating, Plumbing and Drains.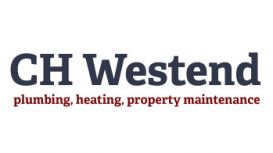 Acton

,

West London

,

W3 8QU

(0.9 mi)
CH Westend have been established since 1988 and in that time have successfully undertaken more than £28 million of plumbing, heating, property maintenance and construction work. This in itself

brings experience and as a family run business the company has grown to provide a complete building and maintenance service. From our Acton offices we operate in North, South, West and central London areas as well as large parts of Middlesex and Surrey. We have recently celebrated our 26th Anniversary.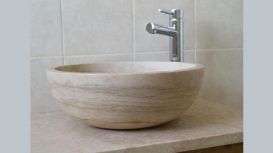 Ealing Common

,

West London

,

W5 4JW
I am a Plumber in Ealing that has served Ealing and surrounding areas for over 35 years carrying out both planned servicing and installations of heating systems, Bathroom Suites, Cookers, Fires,

Boilers, Washing Machines, Dishwashers, Back Boilers and Solar Hot Water Systems, and any work a Plumber in Ealing will be required to do. Ealing Plumber is fully insured and holds £2 million worth of Public Liability Insurance.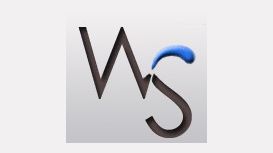 Ealing Common

,

West London

,

W5 4TN
At Water Stone Plumbers we specialise in Plumbing, Heating, and Bathroom Design & Installation. We have a team of professional installers who are not only experienced and dedicated to their projects,

but also understand the need to respect and protect your property while work is being carried out. We are commited to overseeing each phase of your project from start to finish, so can ensure the least disruption to you and your family.