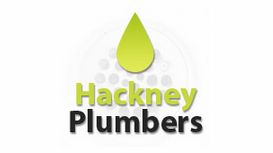 Hackney is situated northeast of London and is one of the inner boroughs. It's one of several within the city, and is home to more than 240,000 residents. Homes here vary from single story dwellings to apartments, and while they all have their own unique qualities there are some things that they all have in common - plumbing being one perfect example. We're proud to provide standard and emergency plumbing services throughout Hackney and the E8, and E9 areas.
We offer a full range of plumbing services at Hackney Plumbers, and we know that our customers are the most important part of our job. That probably explains why we have so much repeat business. Best of all, we proudly display our basic charges right on our website so you don't have to try to wrestle an answer out of a representative - something that's all too common with a lot of other plumbers in Hackney.
We also know that when plumbing issues strike it can ruin your day or night.
---
Reviews and Ratings
Bronwen R, Walthamstow, East London
If you are considering using this company, get the plumber who attends the job to 'sign in' and 'sign out'. We were left with a nasty bill after the plumber claiming to be there a lot longer than he was. We ended up paying £180 to have a washing machine installed. Avoid at all costs!

When trying very reasonably to explain the situation to customer services, I spoke with Zoe, who, despite promising to call back on multiple occasions, never did. After chasing the matter up with 3 phone calls, I've decided to invest my energy in preventing others from making the same mistake I did!
Mark Sloan, Hackney, East London
Very good service. They have replaced my boiler and couple of old radiators. I would use them again and recommend without hesitation.