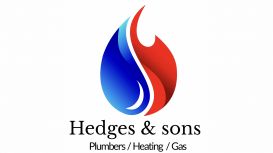 Hedges & sons plumbing and heating services that specialise in all domestic and commercial premises. We have over 50 years experience working in various types of establishments ranging from palaces (Hampton court, Kensington palace) Hospitals (NHS and private health clinics) also working in various army buildings and barracks in London and surrounding areas. Although the majority of our work is for private domestic clients in and around the Croydon areas.
Our services range from gas installation to water leaks general plumbing and heating, emergency gas leaks to water leaks. Hedges and sons is committed to delivering the very best at offering a competitive rate, all works carried out by Hedges and sons will be automatically guaranteed 1-year warranty on any works provided by us. We aim to provide the very best in reliability, tidiness and polite and courteous service at all times.
---
Business Verification Status
Services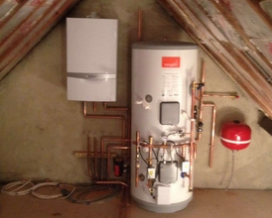 Plumbing:
Our plumbing engineer is fully qualified and have many years experience with Plumbing water installation to all services from Tanks / Sinks / Bathroom/ and Leaks that occur we as a company pride our self on neat and tidy standard of work.
Heating:
Our heating engineer is fully qualified to install all makes and modules of boilers from vented to pressurised heating system to underfloor Heating system and fault find problems that occur at times.
Gas Installation:
Our gas engineer is fully qualified to test all gas appliances and installation on all Domestic premises for safe use.
Bathrooms:
Our plumbing engineer is a highly specialist in fitting bathrooms suits to customers satisfaction.
Drainage:
We clear all blockages from Drains / Soil Pipe / Guttering / Waste Pipe /.
Power Flushing:
We as a company specialise in power flushing heating system and to fit magnacleanse to protect and to enhance life span of boilers and to prevent any black sludge from occurring.
Reviews and Ratings
Becky, Croydon, South London
I would highly recommend this company they replace my boiler with a new boiler very tidy and polite nice service and very reasonable. Thanks Hedges & Sons!