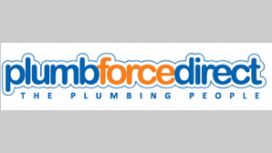 Here at Plumbforce Direct in London, our greatest asset is our team of dedicated, loyal and commited staff who strive at all times to deliver a unique and unparalleled level of customer service.
As always, we will continue to listen to customers and do whatever we can to raise your expectations. There's a reason we're London's first choice for plumbing, central heating, boiler repairs and drainage services. So If you have and emergency, need something installed or just want some advice we're there for you, 24 hours a day, 7 days a week.
---
Reviews and Ratings
The worst company on the planet. Stole 2000 pounds from us and still will not pay us after taking them to court and winning. it has been a year and a half since they robbed us. Avoid Plumbforce Direct at all cost, most unprofessional, unethical people in the world.
Had a leaking stopcock. Found the company On web search. But I also made mistake like others and didn't read the reviews.
I was offered a £25 discount. A chap called Arron attended the job as arranged by his manager Scott. He visited and gave a quote of £520 + VAT and suggested many things to change. I had to pay £80 for his visit but he said that £80 will be taken off from the total after the work is done. This was the catch.

I agreed of him to come but then decided to take further quotes. Had a guy who visited this morning and just tightened a stopcock screw which stopped the leak. It took only 5 min but I had to pay £100, his emergency fee. But I still saved £400.
Hence, stay away from this company. I'm also going to report to consumer protection and will make claim from credit card for a refund of £80.