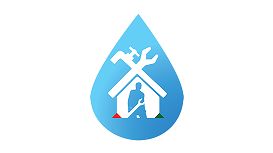 Romford Emergency Plumbers provide prompt and efficient plumbing, gas, oil and LPG service such as heating system maintenance. Our engineers are well experienced to handle emergencies like boiler repairs and heating pump replacements. Leaks at your home or office should not give you any cause to worry.
We are always available for you to reach us if you need a boiler repair, boiler service, boiler installation or any plumbing work. Over the years, we have been offering 24/7 Emergency Plumbing services to our customers. We have been in plumbing, gas, oil and LPG services for over 20 years. Our wealth of experience is broad, coping with all your plumbing needs.
Romford Emergency Plumber solves the problems of our customers both domestic and commercial. Issues that relate to the repair of gas and oil pipes are also what our experts can handle as well as boiler repairs and boiler services. We have a vast technical knowledge of installing, servicing, certificating, upgrading and repairing water, gas, oil and LPG systems including heating systems.
Testimonials
"Excellent work! Very friendly guy great workmanship! 5 out of 5 romford emergency plumbers are the best! Thanks a lot Christopher !"
"Our boiler had a tricky problem-Christopher had the right tools & experience to work out what was REALLY wrong.He worked determinedly to make it work that evening and arranged to return with the right part when he could get it.He had the kindness to communicate when he had to' hunt ' for the right part and came when he said he would to finish off ~Thank You!."
"Called Krzysztof after leaks were found within the boiler & no pressure to central heating found by a service engineer called for annual service (Mr Engineers (groupon) do not carry out repairs). Krzysztof came out same day & repaired the faults - very happy with his service - definately recommend this guy & will be using him next year for annual boiler service"
"I got the excellent service . Professional and quick.. not waiting long . Everything was done perfectly. I will Definitely recommend. Thank You so much ."
Reviews and Ratings
Lucy Kaufman, Romford, East London
Highly recommended. We called Christopher in an emergency, he turned up within twenty minutes and sorted the problem with no fuss. He went over and above what was necessary, changing our system to a more modern system. Friendly and affable.
We had problems with our old boiler and the engineer made a fix but after some good honest advice, we decided to install a new boiler. (The old one was 19 years old!) It was a bit stressful as we were having lots of other work carried out in our home. However, The engineer was brilliant and he installed the boiler and all testing was completed in one day. This company is excellent and we are having a new cooker installed knowing the work will be to a very high standard.
Emma Shepherd, Romford, East London
We recently moved into a new property where the plumbing has been a complete nightmare. Christopher has arrived with minimal notice to help stop leaks, detect that our boiler was leaking carbon monoxide and helped restore our heating and hot water. He has worked long into the night to help us and has arrived early on weekends. His knowledge is second to non and he is the only plumber I would trust in my home. Finding a decent plumber is like finding a needle in a haystack and Christopher is one in a million.